Qigong Certification – Qigong Certification & Daoist Training Center
Qigong is a worldwide health and exercise system that is steadily growing in popularity. Some qigong teachers are referring to this movement as a Qigong Revolution. I believe this is true and also believe that there is a shortage of qualified qigong teachers to be the backbone of this Qi Revolution. Join me in satisfying the demand for more qualified Qigong Teachers. But before you read further, go review my background in Qigong and Natural healing therapies. A Qigong Teacher demands the highest qualifications, including studying Qigong from the highest, qualified teacher. see bio
Quality – Personal – Affordable
What is Medical Qigong?
Qi = energy, life force, universe energy
Gong = work, skill, practice
Qigong = The skill or practice of working with the energy called Qi to foster harmony of mind and body.
Medical Qigong = Using the art of qigong for maintaining health, restoring health, if illness occurs, and to prevent illness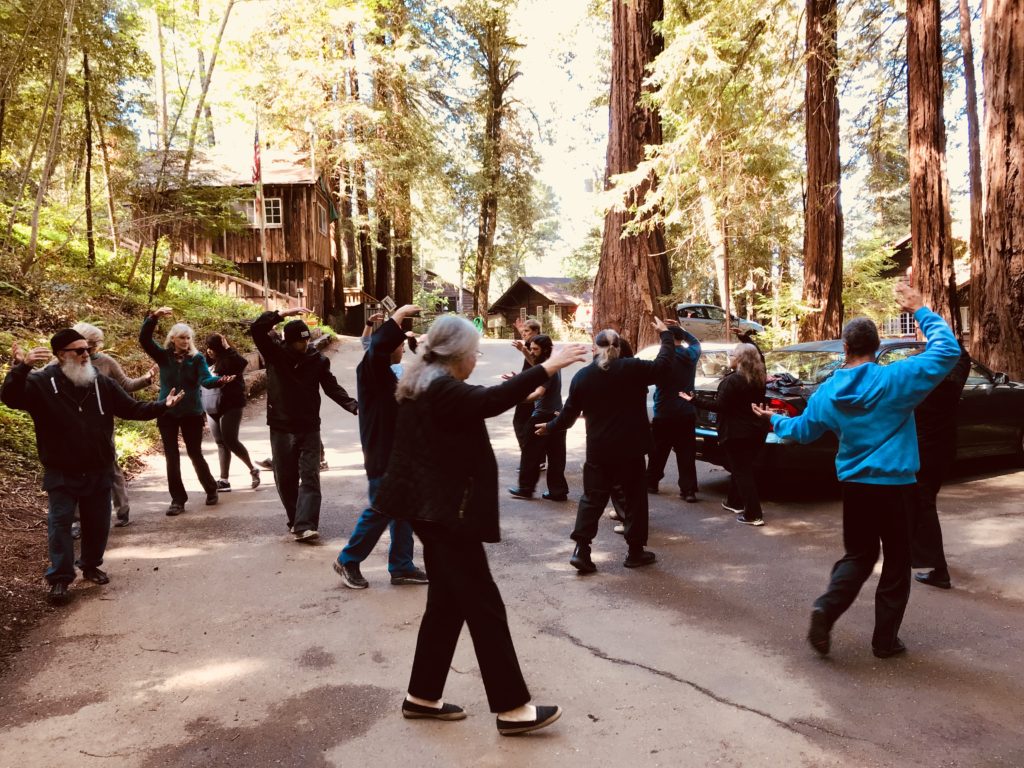 History of Qigong
Qigong has been present in China for several thousand years. It is at the root of the development of China's traditional medical health system. Enduring to modern times, qigong is a worldwide health system of exercise that is used for both prevention and treatment of diseases. More and more, qigong is being introduced into modern, western medicine. Many western, medical facilities are now offering services in acupuncture and medical qigong.
The Ground of Qigong Certification
Training with Shifu Michael includes many learning experiences, from the core principles of Chinese medicine to an extensive base in qigong exercises. The authentic qigong experience ranges from prevention and treatment of physical ailments, all the way to qigong practices for developing higher levels of consciousness, which is commonly called spiritual Qigong. Any qigong learning program which does not include this full range of qigong is not authentic qigong.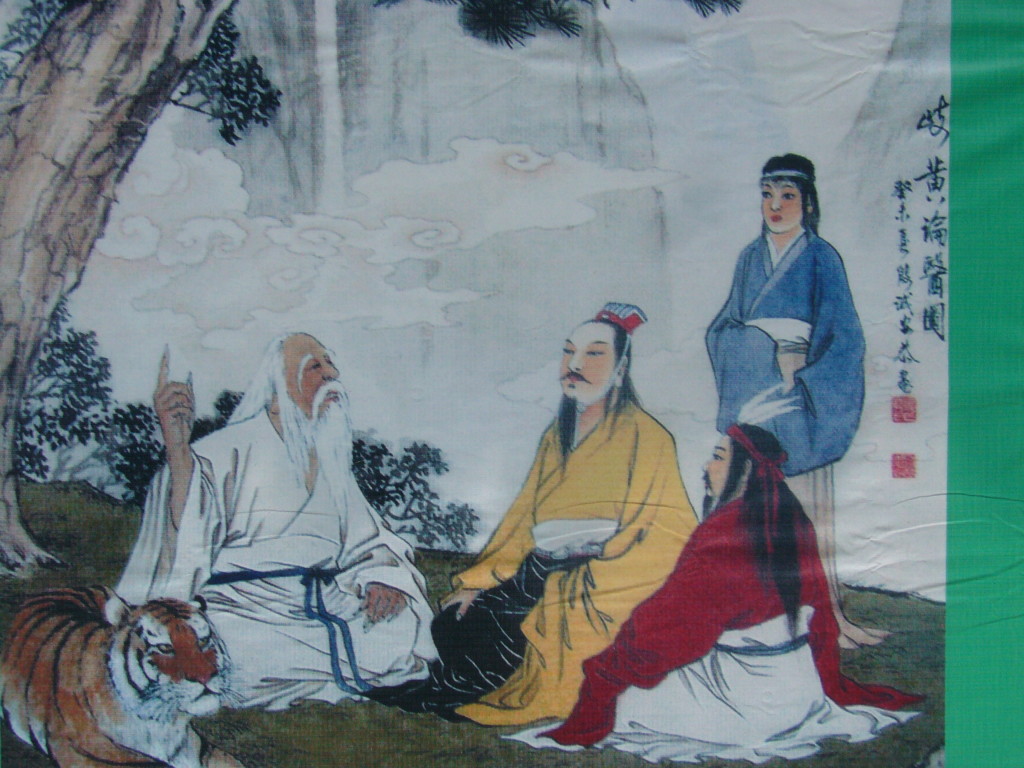 Qigong Certification Course
 Level 1: 150 (175) Hours
This is my most comprehensive course. The student will be able to take full advantage of its training. When the program is completed, it is guaranteed that the student will become a successful professional Qigong teacher.
One of the strengths of the 150-hour course is that students are taught over 40 different exercises, some of which are absolutely unique to this program and not found elsewhere.
Details of Study: 150 Hour (175-hour option)
Local Students: Students attend local qigong classes and retreats. Progress is monitored through performance in class, emails, and completion of the training questions. 40 classes and one 1-hour private sessions are free during the training program.
Distance Students: Distance students learn through communications with the teacher via emails, assigned readings, completion of the training questions, and viewing of instructional movies.
The distance student's learning experience can be enhanced by FaceTime or Skype sessions with the instructor.
The instructional movies are embedded on a separate web page which the students can view at their own convenience. In addition, there are two required texts to study in the 150-hour course.
Curriculum
Basic Chinese medicine principles: Five Elements, Meridians, Three Treasures-Jing, Qi and Shen, and more.
Basic Qigong Theory and Practice
Seasonal Qigong Theory and Practice
Special Topics, like The Qigong State Of Mind
Exploration of the Fascia System
Chinese Medicine Seasonal Food Cures
Sample of Qigong Exercises: Swimming Dragon, Master Wan Sujian's Bagua Qigong Series, Basic Taichi Ruler, Advanced Pre-Heaven Taichi Ruler, Bear and Crane Frolic, Chong Mai Extraordinary Vessel Qigong, Primordial Wuji Qigong and more.
Special focus on Qigong Circle Walking – a complete qigong system working the 12 meridians and the 8 Extraordinary Vessels
Daoist Meditation (Zuowang) in the Sitting & Forgetting Tradition
Retreat Training
150 (175) Hour Cost: Local Student $750, Distance Student $600  
Required books: A Daoist Practice Journal, Book 2: Circle Walking, Qigong & Daoist Cultivation, by Michael Rinaldini and Qigong Through The Seasons, by Ron Davis.
Click to purchase: A Daoist Practice Journal:: Book 2: Circle Walking, Qigong, and Daoist Cultivation
Click to purchase: Qigong Through The Seasons book.
A new requirement for all students who live within 3500 miles or a day's drive is to attend an annual retreat ( either in northern California or Ottawa, Canada) offered by the instructor. This is to be satisfied before the completion of this level. Students who live outside of this distance are strongly encouraged to attend a retreat, as retreat training is an important qigong training tool. An additional 50 hours of personal training hours will be added to one's Certificate of Completion.
The program is not satisfactorily completed until all the above conditions have been fulfilled. The 150 (175) hour level can be finished in approximately 6 months to a year.
Completion of the 150 (175) hour level is sufficient training to be able to start teaching others the wonders of qigong.
Optional 175 Hour Program
The 150-hour program includes an optional 25 hours that are devoted exclusively for a more thorough study on the topic of Qigong and Chinese Medicine. Select 2 of the following 3 books to read with accompanying written reports in order to receive the additional 25 hours.
Click to purchase: Wood Becomes Water: Chinese Medicine in Everyday Life
Click to purchase: The Way of the Five Elements: 52 weeks of powerful acupoints for physical, emotional, and spiritual health
Click to purchase: A Tooth From The Tiger's Mouth
Level 2: 400 Hours
Naturally, the greater amount of studies that a student engages in will qualify them as a more valuable teacher of qigong, hence this additional level of training. The first requirement is the completion of the Qigong Certification 150 (175) hour course. The second requirement is to attend an annual retreat.  This 400-hour course is devoted to going deeper into different areas of qigong in order to produce a highly skilled qigong teacher.
400 hours Curriculum
Prescription Of Qigong Exercises for specific health conditions and age-groups
Assessment Skills based on Chinese medicine theory
Research into common health problems, like diabetes, hypertension,  digestion, respiratory, headache, etc and their treatment options using medical qigong principles and exercises.
Basic External Qi Healing Techniques
Continued Daoist meditation practices
One of the main subjects of study at this level is an understanding of western medicine and disease and how it relates and is translated into Chinese medicine principles and eventual qigong prescriptions.
The following book is required to bridge the gap between western medicine and Chinese medicine: Click to Purchase: Acupuncturist's Guide to Conventional Medicine
Other areas of focus are:
Creating new qigong forms
Retreat Training gathered from the student's  retreat experiences
Student teaching internship
400 Hour Costs: Local/Distance: additional $450
General Info: Students from throughout the USA, Canada, Mexico, England, Italy, Chile, Australia, Switzerland, Sweden, The Netherlands, France, Israel, Guatemala, and elsewhere have taken the course.
Upon finishing any of the Qigong Certification courses, the student receives a Certificate of Completion stating that the person satisfactorily completed a course of qigong studies from the Qigong & Daoist Training Center, and is qualified to teach qigong.
Testimonial
from a graduate  of  the 350 Hour Level program over a two year period:
Good morning Shifu Michael, I am pleased to announce to you that I have sent a package to you filled with a conglomeration of words that inadequately describe my Qigong/Daoist/meditation journey for the last almost 2 years. It may be more important for you to know how my inner spirit is more present to me now than possibly ever before. My interactions with family, friends, coworkers, and strangers have evolved into interactions of love, respect, compassion, and empathy. Not that this wasn't true of me before, it just is more pronounced now and more clear. My daily Qigong/meditation, movement/sitting, is a natural part of my day. Not routine necessarily because it doesn't always happen at the same time or place during the day, but it happens. My preference is the early morning when silence is more present and I am easily calm and clear. My meditations run a course of movement, stillness in sitting or standing, and movement again with a final moment or two of stillness at the end. The practice evolves daily and is never the same, yet the stillness and peacefulness found is always bountiful. I came home very late last night from a concert I attended with two of my daughters. The woods is dark, still, quiet. The air dense with fog. Fireflies dance freely. I stand in awe and breathe blessings, sally
Paying by Paypal: Contact me via email if you wish to pay by credit card or Paypal, and I will send you a Paypal Request Bill for the different program options. Note: Extra fees apply for Paypal Processing fee.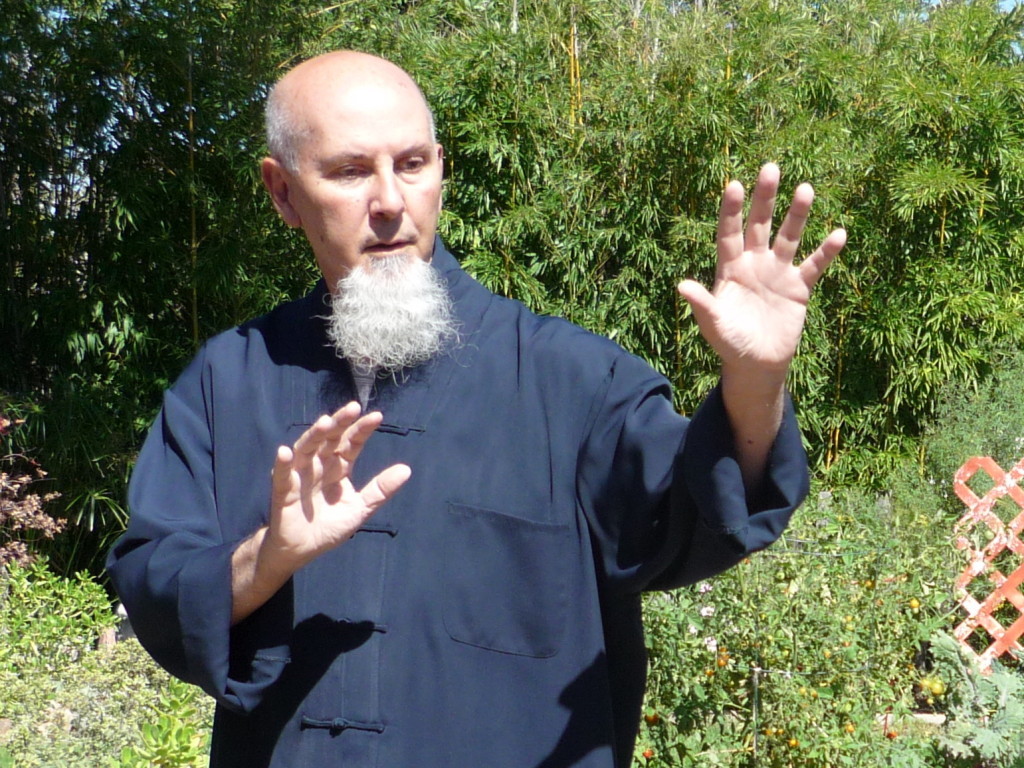 Contact me if you are interested in any of these qigong learning opportunities: Lichangdao@gmail.com