Daoist Training – Qigong Certification & Daoist Training Center
The Mission of the American Dragon Gate Lineage is to promote Daoist training and to the spreading of the teachings of the Daoist worldview.
Daoist Ceremony of the American Dragon Gate Lineage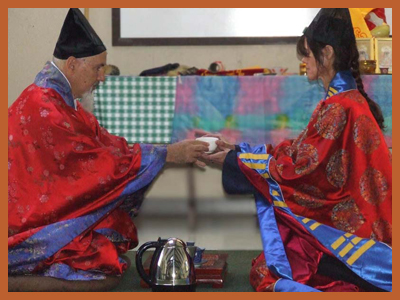 The Daoist Path
Enter the Daoist training path of the fully dedicated Daoist priest to nurture your own self-cultivation and to be a vehicle for spreading Daoist wisdom.
History
In 2003 Priest Michael was ordained as a 22nd generation Longmen Daoist priest by Longmen Priest Ji Zhi Tong of White Cloud Temple, Beijing, China. In 2006 after additional Daoist training and studies, he began to train and ordain others as Daoist priests of The American Dragon Gate Lineage (ADGL), which he founded in 2006. Shifu Michael received a second ordination as a 22nd generation Daoshi of the Longmen Dragon Gate sect on December 3, 2016 by Abbot Bernard Shannon of the Temple of Peace and Virtue, and was recognized as an Abbot of The American Dragon Gate Lineage.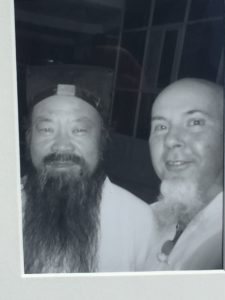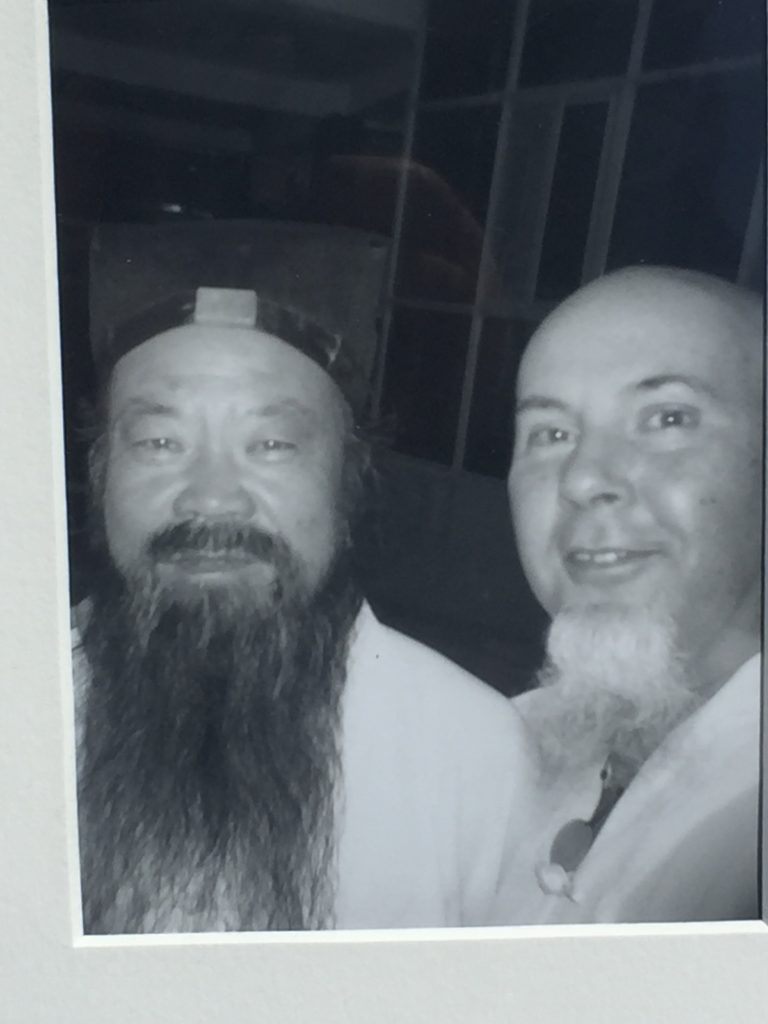 The American Dragon Gate Lineage consists of members who have made a serious commitment to the Daoist path and have chosen to undergo the Daoist training to become ordained Priests, and then to continue their commitment to the Lineage beyond ordination and trainings.
Most ADGL members live in the USA, but several members live in other countries, like Canada, and the Dominican Republic.
The official web site of the American Dragon Gate Lineage highlights the activities and members of the lineage. Visit it to learn more about it.
Training Levels
The American Dragon Gate Lineage
Brief Introduction to the Training Program
Details of Training Levels
Level 1: 3 months:   A Taste of Daoism:  A preliminary Daoist training level required before being officially accepted into the ADGL priest training. An introduction to the history and background of Daoism and the beginning of Daoist meditation practices. Several books required to read and write brief reports on. Upon completion, you will receive a Letter Of Completion, and be eligible to take Level 2.
Level 2: 6 months:   Stepping Into the Stream: The second preliminary Daoist training level goes further into Daoist and qigong studies and practices. Including: scriptures, retreat experiences, additional books to study, qigong, precepts, spiritual direction, meditation, and more. Upon completion, you will receive a Letter of Completion, and be eligible to apply to the ADGL full training program.
Level 3: The 1000 Day Training:  To enter this level of Daoist training, candidates must have completed Levels 1 and 2, and attended an annual retreat, and submitted a Letter of Application for the priest training of the ADGL.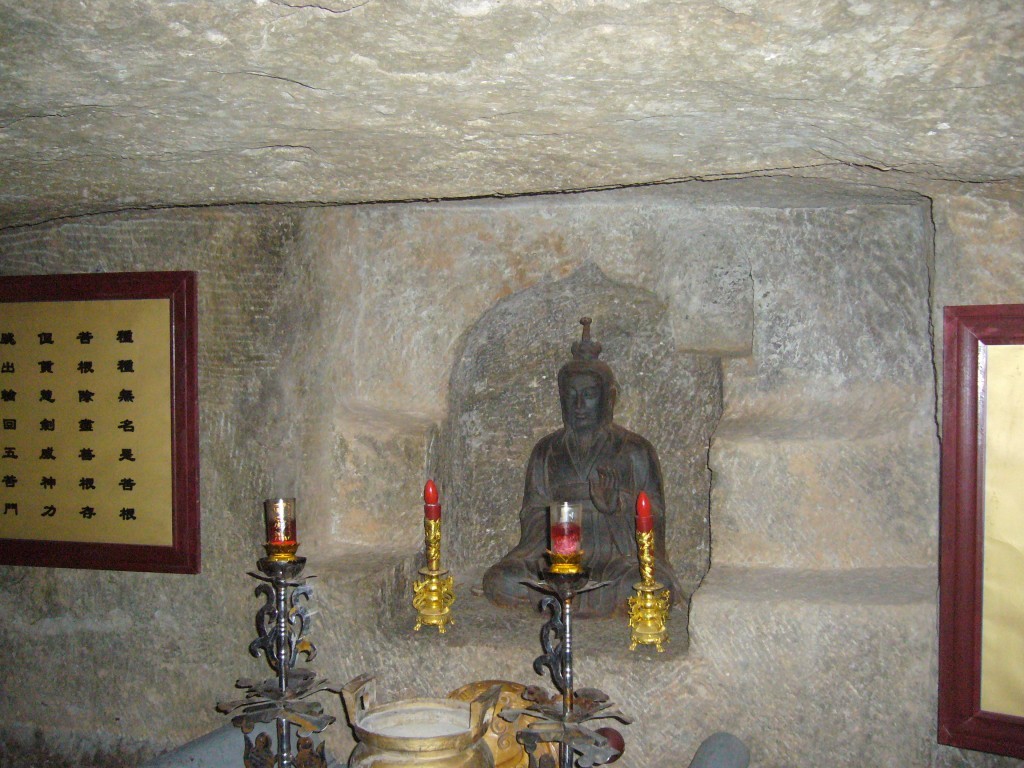 ADGL members practice a variety of energy techniques, like qigong, circle walking, martial arts, acupuncture and other practices that support inner cultivation. A special training focus is to spend time in solitary retreats. Individuals entering the ADGL are expected to have a background in some of these practices.
If you are drawn to becoming a member of the American Dragon Gate Lineage, contact Lichangdao@gmail.com
Some recommended books
to read to develop a foundation in Daoist studies: click to purchase them direct from amazon.com
Original Tao: Inward Training (Nei-yeh) and the Foundations of Taoist Mysticism (Translations from the Asian Classics)
Seven Taoist Masters: A Folk Novel of China (Shambhala Classics)
Daoism, Meditation, and the Wonders of Serenity: From the Latter Han Dynasty (25-220) to the Tang Dynasty (618-907) (SUNY Series in Chinese Philosophy and Culture)
The Teachings and Practices of the Early Quanzhen Taoist Masters (Suny Series in Chinese Philosophy and Culture)
Recommended books for meditation are on the Daoist Meditation page.
Photos
Pictures from the 2017 Ordination Services: