Qigong Certification & Daoist Training Center
USA & CANADA
Welcome to the Home page of Michael Rinaldini, Qigong teacher and Daoist priest. Please take your time and browse around all my pages. I'm sure you will find something interesting on the many topics discussed: Qigong classes, certification programs, Daoist trainings, retreats, journal writings from my published books, and bio information on myself. If you want to contact me, go to my Contact page,

and send me a message.   
Some details about myself and Qigong Certification & Daoist Training Center.
I am a Qigong Teacher of over 20 years, and a 22nd generation Longmen Daoist priest. I am the founder of the American Dragon Gate Lineage.
Qigong Certification
I offer a solid foundation course in Medical Qigong. This course gives the student the skills to become a professional Qigong Teacher. The coursework and learning model is adaptable as a local student or as a distance student. 
The levels (125 hour and 400 hour) are of the highest quality, and yet are affordable. I give personal guidance to my students, regardless of where they live.
One of my favorite teaching practices is my annual retreats. Our 2019 retreats will be at a rustic center nestled in a Redwood forest along the Californian coast, and at a retreat center on the Ottawa River in Canada. See retreats .
Please visit my other pages for complete details on all of my services and events.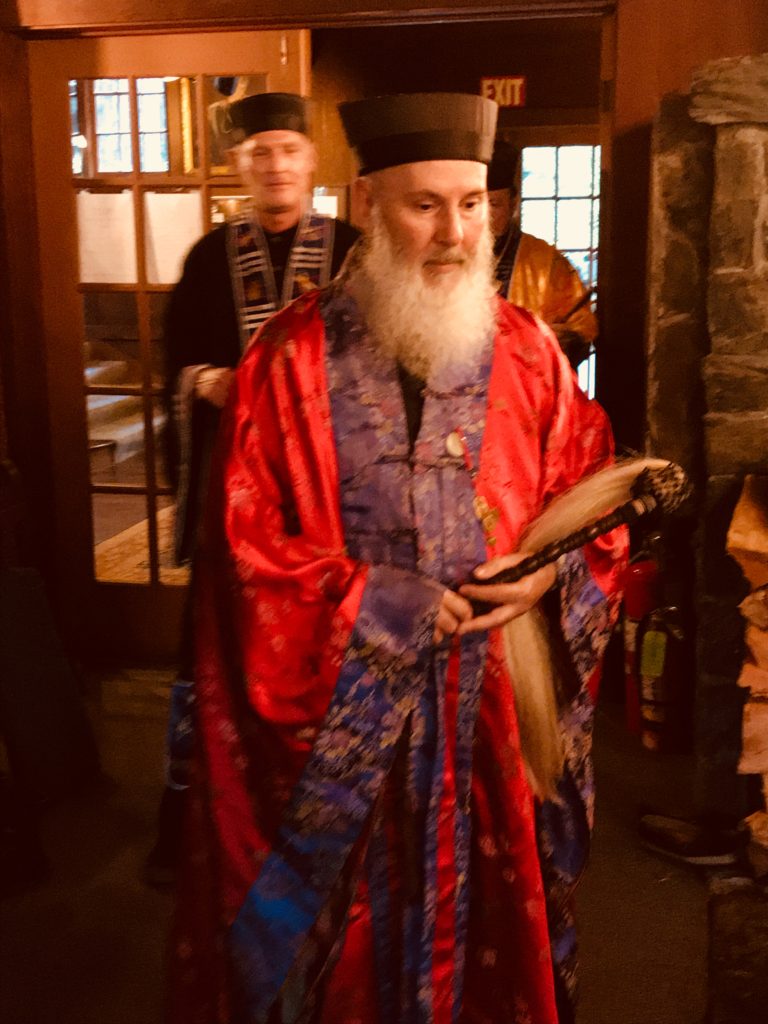 Shifu Michael
has been involved in spiritual and healing practices most of his adult life, dating back to the early 1970's. He has been studying qigong for over 25 years, including four study trips to China. His main qigong teacher is Master Wan Sujian from Beijing's Bagua Xundao Gong Qigong Center. He is certified as a Senior Qigong Teacher by Master Wan. Shifu Michael is also a Certified Qigong Teacher, or Senior Teacher (Level 4-highest) by the National Qigong Association, and has led workshops at their annual conferences for the past ten years. Shifu Michael's teachings extend from local students in Sebastopol, CA to national and international qigong and Daoist students. 
Books by Shifu Michael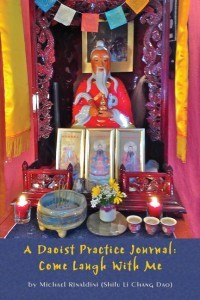 Shifu Michael's first book A Daoist Practice Journal: Come Laugh With Me is available through amazon.com. It focuses on the practices of a modern day western Daoist. Shifu Michael describes the Daoist path. This includes topics like medical qigong, Daoist meditation, Daoist scriptures, silence and solitude, retreats, diet and drinking puerh tea as part of cultivation practices. His book reveals the simple secrets of being a Daoist, including what he refers to as "being a Daoist in your heart."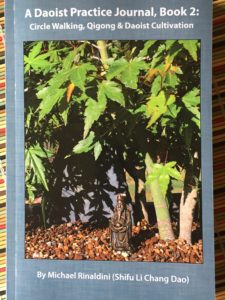 A Daoist Practice Journal, Book 2: Circle Walking, Qigong & Daoist Cultivation is the second book in a series on the practices for walking the Daoist path by a modern day, western Daoist priest. This second book consists of journal entries by the author from June 2013 to October 2016. It picks up with his journey where he left off in his first book. The main topics covered include Medical Qigong, qigong circle walking, both technique and health benefits. It includes a broad range of entries on Qigong exercises, assessment skills and applications. It also presents a much deeper investigation into the Daoist meditation method of Zuowang. And still more.
Click to purchase and also see Amazon.com reviews of my books:
A Daoist Practice Journal:: Book 2: Circle Walking, Qigong, and Daoist Cultivation
I recently created a new web page that features the journal writings from my above two books. Visit this new page at
daoistjournal.qigongdragon.com
2018 Retreat
2018 Annual Qigong & Daoist Training Retreat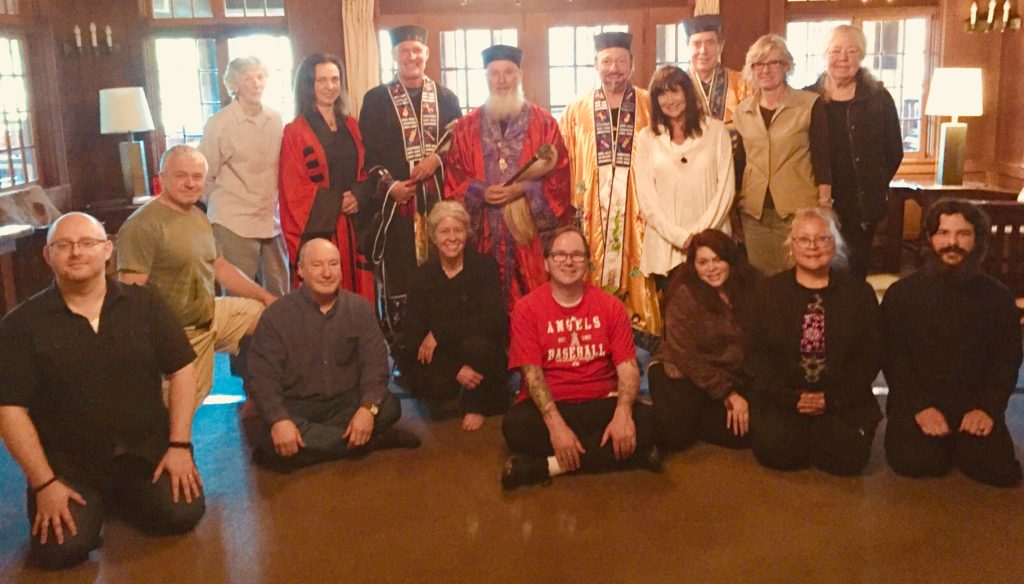 Retreats are an opportunity to go beyond weekly classes or short courses. Retreats give the student the opportunity to practice more intensely. Often this means to go deeper into the experience of silence, stillness and healing. Students will engage in the practices of qigong, circle walking, Daoist meditation and more. Our main meditation practices are those of the zuowang (sitting in forgetfulness or oblivion) tradition combined with the Daoist practice of asking, Not Two. These practices will assist the student in refining their body, energy and consciousness levels. See more about the past 2018 retreat, and our plans for the April 2019 retreat.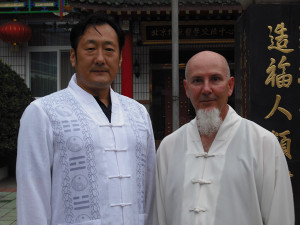 Visit shifu Michael's other pages for information on:
Contact Michael at Lichangdao@gmail.com
New Feature:
Recommended book to study on Daoist Meditation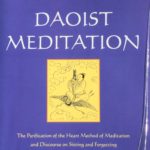 Daoist Meditation by Master Wu Jyh Cherng is perhaps the best book available on the practice of Zuowang meditation in the serene tradition of Daoist self-cultivation.