Black Lives Matter
Qigong & Daoist Training Center – Qigong Training, Daoist Training
Welcome to the Home page of Michael Rinaldini, Qigong teacher, and Daoist priest. In these pages, you'll find info on my Qigong Certification courses. You'll also find information on how you can study and train to become an ordained Daoist priest. You'll also find info on my local qigong classes and annual retreats. And below, you'll find info on the five books that I have written on Qigong and Daoist practices. If you want to contact me, go to my Contact page, and send me a message. 
But first,  before you move on, I want to share with you the latest study on qigong and the coronavirus. This is more evidence of how important it is to practice qigong during these times of pandemic.
Qigong for the Prevention, Treatment, and Rehabilitation of COVID-19 Infection in Older Adults
Abstract
The elderly are at high risk of contracting respiratory infectious diseases, including COVID-19 infection. The recent pandemic has the potential to cause significant physical and mental damage in older adults. Similar to other mind-body exercises in Traditional Chinese medicine, Qigong features regulation of breath rhythm and pattern, body movement and posture, and meditation. Given these traits, Qigong has the potential to play a role in the prevention, treatment, and rehabilitation of respiratory infections, such as COVID-19. Potential mechanisms of action include stress reduction, emotion regulation, strengthening of respiratory muscles, reduction of inflammation,and enhanced immune function. Three forms of Qigong; abdominal breathing, Ba Duan Jin, and Liu Zi Jue, all of which are gentle, smooth, and simple for the elderly to practice, are recommended in this context.
Fan Feng MD, Ph.D., Sylvie Tuchman BA, John W. Denninger MD, Ph.D., Gregory L. Fricchione MD, Albert Yeung MD, ScD, Qigong for the Prevention, Treatment, and Rehabilitation of COVID-19 Infection in Older Adults, The American Journal of Geriatric Psychiatry (2020), DOI: https://doi.org/10.1016/j.jagp.2020.05.012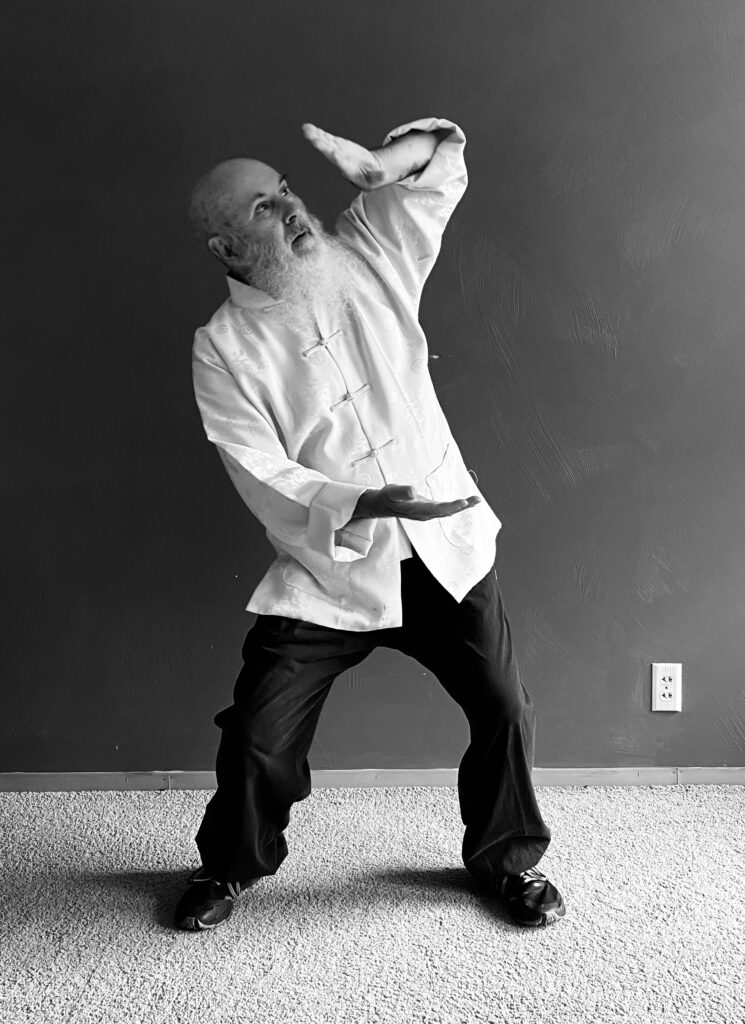 Some details about myself and Qigong Certification & Daoist Training Center.
I am a Qigong Teacher of over 25 years, and a 22nd generation Longmen Daoist priest. I am the founder of the American Dragon Gate Lineage.
Qigong Certification
I offer a solid foundation course in Qigong for educational and personal development. This course gives the student the skills to become a professional Qigong Teacher. The coursework and learning model is adaptable as a local student or as a distance student. 
My 200-hour course is of the highest quality and yet is affordable. I give personal guidance to my students, regardless of where they live.
Retreats: USA 
One of my favorite teaching practices is my annual retreat. My next retreat in 2021 will be at a rustic center nestled in a Redwood forest along the Californian coast. The 2020 retreat in May was canceled because of the Coronavirus. See retreats.
More about shifu Michael
I have been involved in spiritual and healing practices most of my adult life, dating back to the early 1970s. I have been studying Qigong for over 25 years, including four study trips to China. My main qigong teacher is Master Wan Sujian from Beijing's Bagua Xundao Gong Qigong Center. He certified me as a Senior Qigong Teacher back in 2006. I am also a Certified Qigong Teacher, or Senior Teacher (Level 4-highest) by the National Qigong Association, and have led workshops at their annual conferences for the past ten years (see my certificate from the NQA on my Qigong Certification  page.) I have taught students locally in Sebastopol, CA  where I live, and nationally and internationally through my distance Qigong and Daoist studies programs.
Please visit my other pages for complete details on all of my services and events.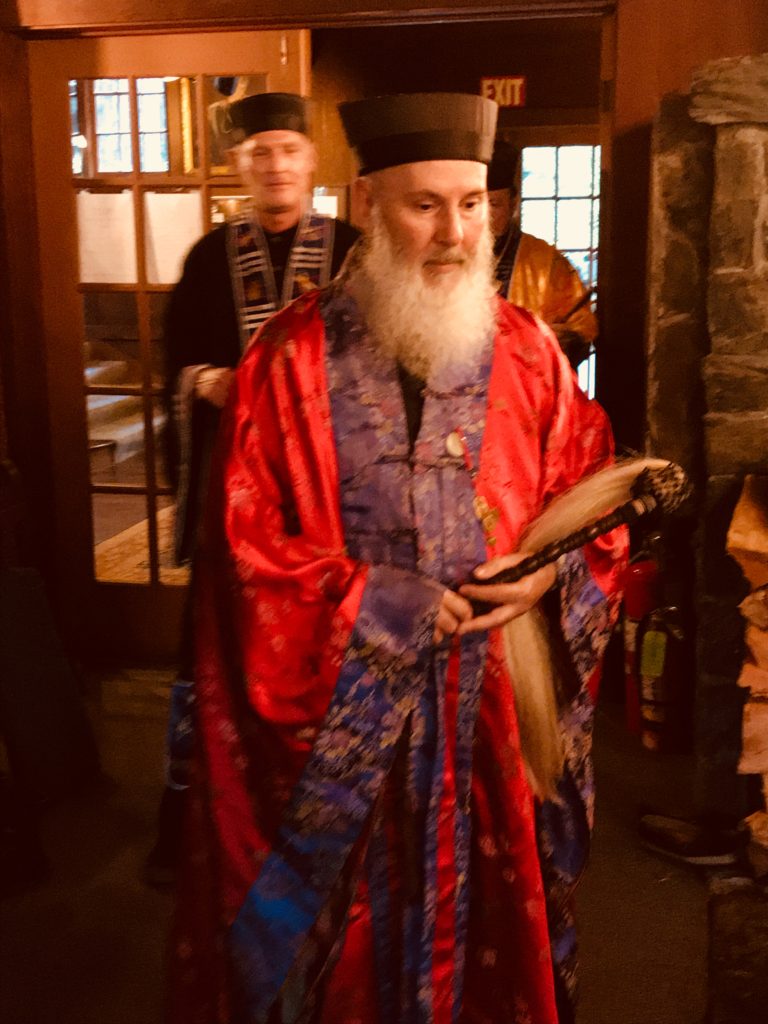 Books by Shifu Michael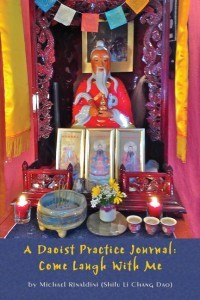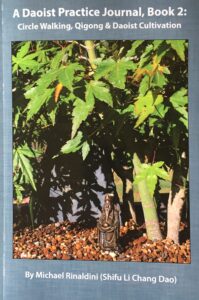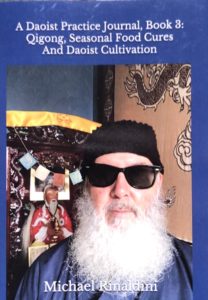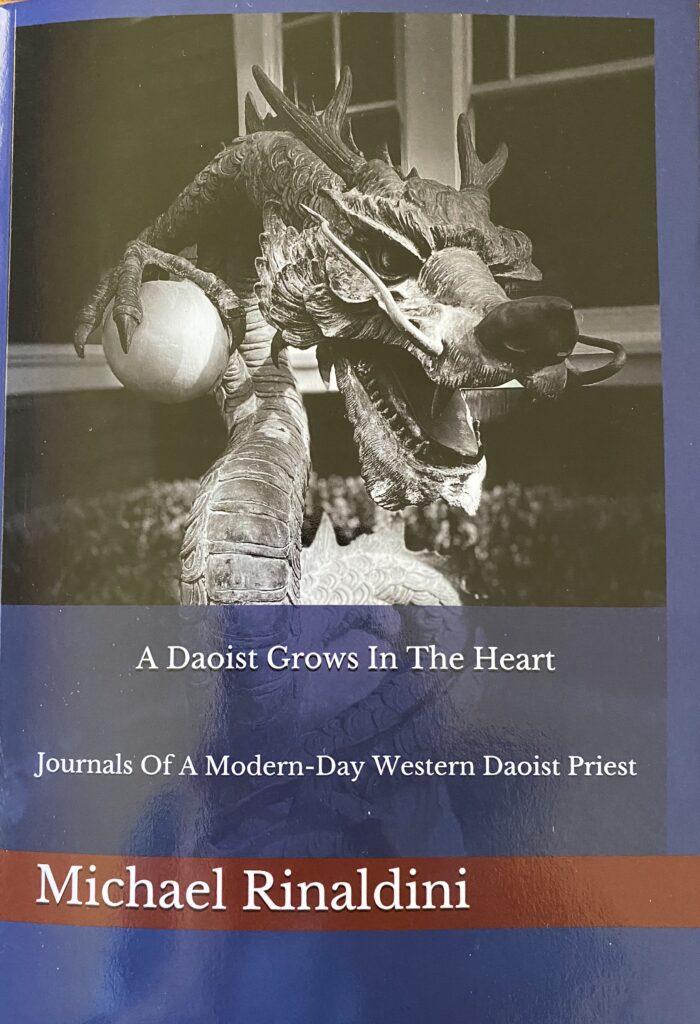 All four books are available on amazon.com and they include Kindle versions.
A Daoist Grows In The Heart: Journals Of A Modern-Day Western Daoist Priest. This journal series started in 2013 when I put together my first journal. My original intentions were to offer practical advice on what it means to be a modern-day western Daoist priest. One book led to another, and now this 600-page book which is a composite of my first three books (topics include qigong, circle walking, food cures, Daoist meditation, mysticism, solitude, and silence, and more.) Plus a 4th book on Bigu fasting, Daoist longevity practices, Catholic mystical prayer, including the meaning of how a Daoist grows in the heart.
A new 5th book by shifu Michael is Qigong: A Beginners To Advanced Guidebook, also available on amazon.com.
This book on Qigong covers theory and practice for the beginner Qigong practitioner. It includes sections on basic Qigong warm-ups to healing sounds, seasonal Qigong, and a section on how to keep your immunity strong. It also includes an in-depth subject on Chinese medicine, the Qigong State, advanced Qigong practice, and Daoist Zuowang meditation. For a short book, it covers beginner to advanced practices.
Reviews
This latest volume of A Daoist Practice Journal is another gem. In my own copy of volume one of this series, Michael hand wrote the inscription, "Realize Not Two." This book is a rare look at one person's journey to doing just that. Henry McCann, DAOM,
Lac.
An ordained Daoist priest and founder of the American Dragon Gate Lineage, Shifu Michael explores what it means to be a Daoist in 21stcentury America. … a life of kindness, spiritual reflection, and self-examination. Linda Holt, M.A., D.Litt.
With his trademark style of journaling, Michael brings to life methods of altering ones qigong practices and eating habits throughout the seasons to harmonize with nature and the Dao. Christopher Collins, Publisher-The Empty Vessel Magazine
It's the myriad steps along the path that make up the life of a Daoist, and Shifu Rinaldini warmly invites the reader to join him in his day to day life as a Daoist Abbot. Dan G. Reid, author of The Ho-Shang Kung Commentary on Lao Tzu's Tao Te Ching
Visit shifu Michael's other pages for information on:
Use the Contact page for more information.