Welcome to
Qigong Certification & Daoist Training Center
Join the ranks of acupuncturists, massage therapists, yoga teachers,other health professionals who have enrolled in my qigong certification trainings. 
Qigong Certification & Daoist Training Center is the practice center of shifu Michael Rinaldini (Li Chang Dao). He is a high level Qigong Teacher and  Daoist priest. Medical Qigong and its related practices like circle walking and meditation are the key practices that shifu Michael teaches in all of his programs, both for local students and through his distance training programs.
Shifu Michael offers multi levels of qigong certification that are of the highest quality, and yet are affordable. He gives personal guidance to his students, whether they are local students or are learning from a distance, such as throughout the USA, Canada, the European continent, or Australia.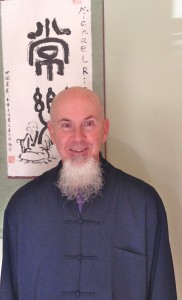 Shifu Michael has been involved in spiritual and healing practices most of his adult life, dating back to the early 1970's. He has been studying qigong for over 20 years, including four study trips to China. His main teacher is Master Wan Sujian from Beijing's Bagua Xundao Gong Qigong Center. Shifu Michael is a Certified Qigong Teacher (Level 4-highest) by the National Qigong Association, and has led workshops at their annual conferences for the past ten years. Shifu Michael's teachings extend from local students in Sebastopol, CA to national and international qigong certification & Daoist training programs.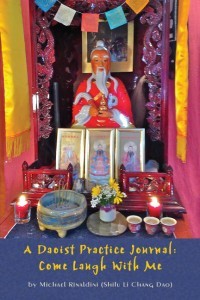 Shifu Michael's first book A Daoist Practice Journal: Come Laugh With Me is available through amazon.com. It focuses on the practices of a modern day western Daoist. Shifu Michael describes the Daoist path which includes topics such as qigong, Daoist zuowang meditation, recitation of Daoist scriptures, silence and solitude, retreats, diet and drinking puerh tea as part of cultivation practices. His book reveals the simple secrets of being a Daoist, including what he refers to as "being a Daoist in your heart."
2016 Annual Qigong & Daoist Training Retreat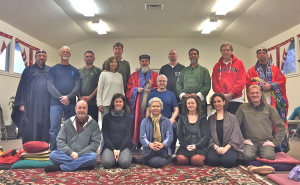 Retreats offered by the Qigong & Daoist Training Center are an opportunity to go beyond weekly classes or short courses. Retreats give the student the opportunity to practice more intensely by going deeper into the experience of silence, stillness and healing. Students will engage in the practices of qigong, circle walking, body conditioning, Daoist meditation and more. Our main meditation practices are those of the zuowang (sitting in forgetfulness or oblivion) tradition combined with the Daoist practice of saying, Not Two. These practices will assist the student in refining their body, energy and consciousness levels. See more about the past 2016 retreat.
Praise from Italy for "A Daoist Practice Journal: Come Laugh With Me."
Testimonial from Italian Martial Arts Qigong and Daoist Master from Grosseto, Italy. Visit his blog: http://albypingitore.blogspot.com
"This book is very interesting, it can inspire the reader, and the sincere seeker of the Dao. The book written by an authentic Daoist teacher is easy to read, the author has great ability to do touching the reader with his own hand the experiences he describes. The many insights and inspirations offered by the reading will always be with the sincere seeker up to the realization of "Not Two", the Whole Unity."
Alberto P.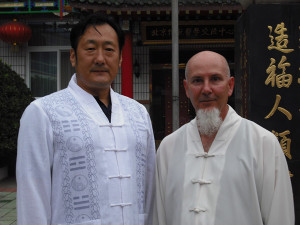 Michael and Master Wan Sujian, 2007
Visit his other pages for information on: Qigong Certification, Retreats, Daoist Trainings, Daoist Meditation, Tea and local classes.
Contact Michael at Lichangdao@gmail.com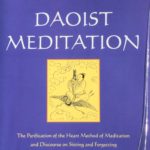 Daoist Meditation by Master Wu Jyh Cherng is perhaps the best book available on the practice of Zuowang meditation in the serene tradition of Daoist self-cultivation.
Click below to purchase directly from amazon.com
Daoist Meditation